Location
5778 Elizabethtown Rd.
Hershey, PA 17033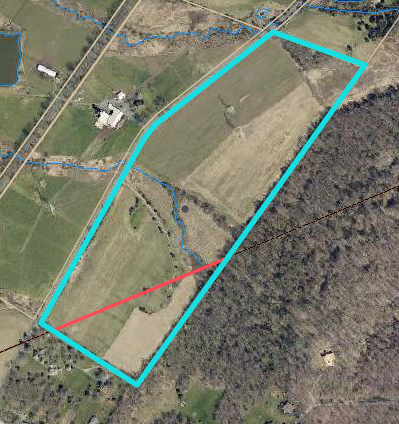 37.5 ACRE HERSHEY AREA FARM/BUILDING SITE
Public Auction
37.5 ACRE HERSHEY AREA FARM/BUILDING SITE
Monday, July 26, 2021 • 6pm
5778 Elizabethtown Rd. Hershey, PA 17033
This perfectly secluded yet conveniently located rural Lebanon County acreage is situated on the border between Lancaster and Lebanon counties, minutes from Hershey with quick access to 743, 283, 72 and PA turnpike. This property boasts a combination of both tillable acreage and wood ground and is surrounded by similar properties. In addition to peaceful surroundings, the property has been improved to include gently winding stone driveway, well and septic system that has been installed but not utilized, underground electric service is installed with meter and ready for hook-up. Property is enrolled in the Clean & Green program and CREP.
*For information about financing call 717-664-5238*
Real Estate Terms & Conditions:  10% down day of sale. Balance due at settlement on or before 45 days.
Announcements made on day of sale take precedence over advertised information.
Auction for: Dennis & Jo Ambrose
Attorney: Randall Miller
JOHN M. HESS AUCTION SERVICE  AY000253L
717-664-5238 or 877-599-8894   hessauctiongroup.com
John M. Hess Auction Service
AY000253L

Contact: (717) 664-5238 or (877) 599-8894