Location
768 Graystone Rd.
Manheim, PA 17545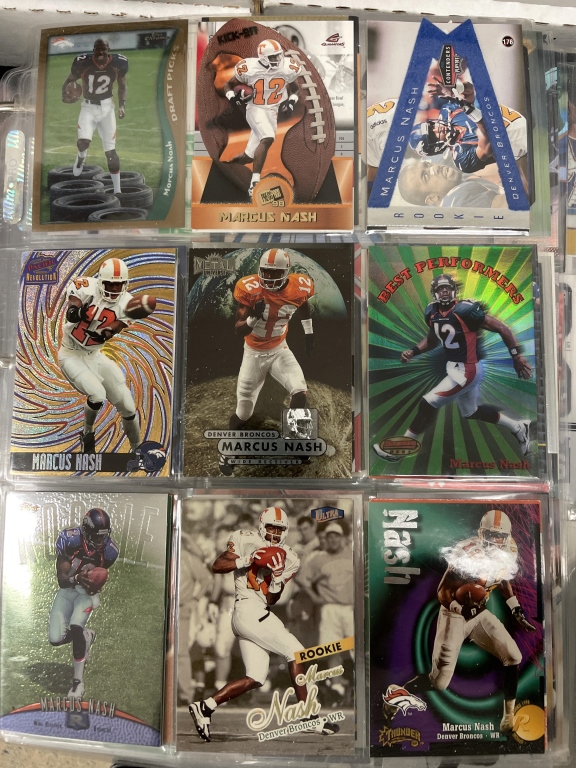 Online Sports Card & Memorabilia Sale
Online Only Auction
Sports Card & Memorabilia Sale
300+ Lots : 1950's & Up w/ Rookies & Stars, Sets, Unopened Boxes & Packs and More!
Autographs– 5 Autographed NFL Jerseys. All HOF Franco Harris, Brian Urlacher, Mel Reufro, Robert Brazile, Elvin Bethea, Buffalo Bills Autographed Photos & Cards, Many other autographed card inserts, etc.
Baseball Cards– Stars, Sets, Older Commons unopened, Stickers, etc. Stars incl. Mickey Mantle 1965 , 61 MVP, 57 P.H. etc. Early Maris, Aaron, Mays, Clement, Campanella, Berra, Banks, Rose & More. Roockies incl. Jeter, R. Henderson, etc. Unopened Incl. Case of 1987 Rack Packs sealed, Mattingly 1984 Fleer Cello unopened, etc. Many Sets 1980 & Up w. many good rookies. 1960s & up commons. Large lots of early 1980's stickers & books unused, traded sets  & more.
Football- Lots of Early Star Football cards- J. Brown, Kelly USFL (R), Gifford, 89 Score Thomar (R), C. Joiner, G. Sayers & others. Lots of Early Buffalo Bills Cards, Football unopened boxes, sets, etc.
Basketball & Hockey- Incl. unopened, groupings of Early & star cards, commons, etc.
Misc. Memorabilia, uncut sheets, starting lineups, stickers, 1960s & up programs & more!
Preview: August 31st from 2pm-5pm.
This sale will run until August 23rd thru Wednesday, Sept. 1st and will begin closing at 6pm. Pickup is Sept. 2 &3 from 8am -4pm. All items must be picked up by this date.
HAPPY BIDDING!
Conestoga Auction Co. AH-001998
A division of Hess Auction Group AY000253L

Contact: (717) 664-5238 or (717) 898-7284