Location
768 Graystone Rd.
Manheim, PA 17545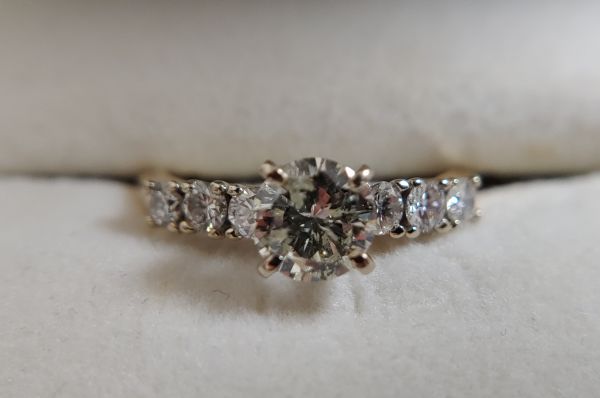 ONLINE ONLY FEBRUARY JEWELRY AUCTION
February 2021 JEWELRY Sale
300+ Lots of Estate Gold, Diamonds, Gemstone, Bakelite, Victorian, Sterling, Native American, Rhinestones, Mechanical Pencils & more!
Preview: Jan. 18th from 1-6pm
Items must be picked up on one of the following dates: Wed. Feb.3: 8-4,  Thurs. Feb. 4: 8-4,  Fri. Feb. 5: 8-4. Items will be forfeit after this time.
Gold & Diamonds: to include several 1ct. or larger center stone diamond rings and a 1ct center stone diamond necklace. 5ctw diamond tennis bracelet. Several pcs. With appraisals. Diamond & gemstone Filigree rings, pendant & bracelet, large amount of gemstone and diamond 10k & 14k rings, earrings, bracelets, pendants, etc. including ruby, sapphire, emerald, opal, tanzanite, aquamarine, etc. Hundreds of pieces of gold, etc. many pcs. Of Victorian.
Silver: to include hundreds of pcs. of modern, vintage & Native American, Victorian, sterling silver rings, pins, earrings, bracelets, etc.
Bakelite: 100+ pcs. many crib toys, pencil sharpeners, napkin rings, etc. Large amount of nice, early Bakelite Disney & more!
Mechanical Pencils: 200+ pcs. several Victorian sterling silver & gold filled, many other nice early mechanical pencils.
Victorian: 200+ pcs. gold filled, sterling etc. Slide chains, bracelets, earrings, pins, rings, necklaces etc. Sold in lots, some Victorian gold & gemstone rings, pins. Etc.
Costume: Many nice lots of Vintage Rhinestone & crystal jewelry including many nice, signed pcs. Sold in large lots. 40+ trays & flats with 100s of pcs. of costume jewelry in the flats.
John M. Hess Auction Service
AY000253L

Contact: (717) 664-5238 or (877) 599-8894